Snuggles Pet Resort: A Modern Tale of Success
When the husband and wife team of Noel Martin and Lana Knobel couldn't find an appropriate pet boarding facility for their pets, they had the idea to create Snuggles Pet Resort, a modern, full-service dog and cat boarding facility in the Canberra region of Australia. After three years of careful research and design, Snuggles Pet Resort opened its doors in December 2016.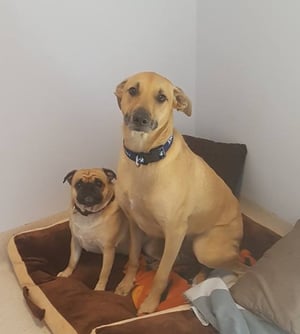 Creating a pet boarding facility that provided a modernized experience for both the customer (pet parents and their pets) and the user (the Snuggles Pet Resort team) was important to Noel and Lana. Like a lot of pet service industry professionals, having a digital, cloud-based booking creation system was going to be crucial to the company's ongoing success.
In the case of a pet boarding facility, that meant having an online booking system their customers could access 24/7. This way, no matter where they were in the world, or what time of day it was, the customer could quickly and easily book their pet's stay at the Snuggles Pet Resort, upload vaccination records, and describe any special care, dietary, or medication instructions.
"Revelation Pets software has made our job easier and more time-efficient due to its simplicity of use for us and its ability to cater for online bookings. All the information that we and our clients need is available in just a few clicks of the mouse and we can move on to the next job," says Noel.
Like millions of small businesses around the world, Snuggles Pet Resort was hit hard by the global pandemic. For Noel, Lana, and the team at Snuggles Pet Resort, Revelation Pets proved to be a lifesaver. As Noel puts it, "The reporting function allowed us to identify income at specific points in time so as to provide evidence to government agencies supporting grant applications during forced closures due to Covid-19."
The use of Revelation Pets software in the years leading up to the pandemic resulted in a heightened level of accounting efficiency, so when the time came to apply for support, Nick had all of the pet boarding business income information easily accessible and ready to share, which allowed them to quickly apply for the support they needed to help keep their business afloat!