Time-Saving Features For Your Grooming Business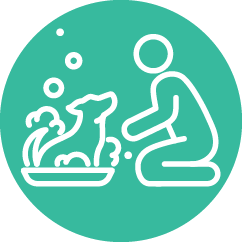 Effective Customer Communication
Simple communication tools help keep your dog grooming business running smoothly. Stay in touch with clients through our email and SMS options and the client portal. Customers can receive automatic booking confirmations and appointment reminders.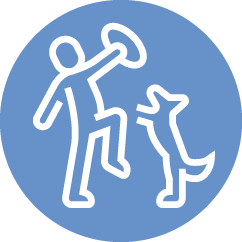 Optimize Payments and Accounting
Collect payments and analyze your finances. Our payment processing features allow you to accept a variety of payment options. Customers can make secure, convenient transactions online or in person.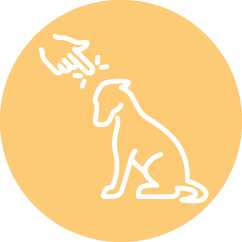 Valuable Reporting
Create in-depth reports on your services, bookings, payments, and more with seamless integration to accounting software like Quickbooks. Customize your reports to understand the data driving your business.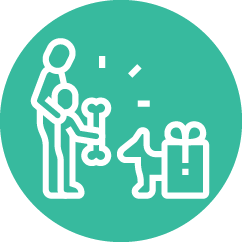 Integration With Quickbooks
Connecting with Quickbooks takes minutes. Reservations are sent directly from the booking page with all services categorized separately in Quickbooks.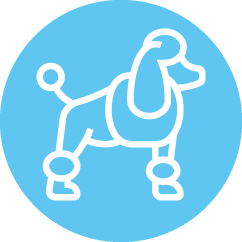 Mobile Grooming
Mobile grooming? No problem! We offer pickup and dropoff locations within the app. Everything syncs to Google Calendar, so you can see all the locations with the client's home address and easily drive to them.
From Our Customers
"
Revelation Pets makes a refreshing change from my handwritten diary, my forgetfulness and having what I call "surprise" dogs arriving, which are the ones who have booked that I have forgotten to write down. The customer service has been fast, helpful and friendly which is a complete bonus for an IT novice such as myself.
"
Revelation Pets software has transformed our business and we can't imagine our business without it. Easy to operate and our customers also rate it highly. Great software!
"
We love the home page, where you can see what is happening today and with one click see what is happening tomorrow or the next day or yesterday or the day before. The calendar feature is terrific because you can see the whole month and which dog is where and for how long. There are several ways to customize customers, rates, and reports. You can give discounts and best of all, it is so easy to make changes and navigate around in the software.