Is a Cattery or Kennel Business Right For Me?

A pet boarding business is a very unique type of business, and the things one should ponder are considerably different than most businesses. You are not selling shoes. You are someone providing a service, and sometimes a product, to a human and an animal. You are a care provider, a cleaner, an organizer. You are security, a therapist, a nurse, and so much more. Even if you have certain areas under control, are you sure this particular business is right for you?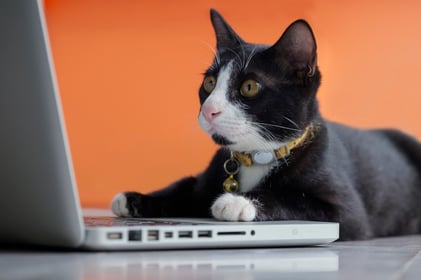 Passion

Regardless of what type of pets you look after, you are, hopefully, passionate about these animals. You do not see them as a commodity, but as a family member, and you happen to get paid for making them comfortable. Successful breeders can see past the financial reward and see that they are responsible for little lives.
The more responsible they are, the more successful their business. As a pet-care business, you are offering a service. And even though the human pays you, by making the little furry one happy, the human will bring him back for more. If your number one goal does not include making pets feel safe and loved, this may not be the venture for you.

Customer Service

You will naturally be focused on pet housing, feeding times, cat grooming and so forth, and while we applaud you for this focus, you will need to wear an additional hat to make this business work. Customer service. You, or someone you hire, will need decent people skills. That someone will need to provide the humans with specific details and inform them of proper procedures. They will require clear communication at all times - opening times, rates and charges, activities and feeding schedules, medicines and special care. Communicating these things is a huge part of running this business. If you are not a people person, then hire someone who is. Pronto.

Space

Unless you are boarding ants, you will probably need a decent chunk of real estate to accommodate these pets adequately. You may not need a 3-acre farm, but you will need to provide safe and well-structured housing, even if it is just in your garage or small backyard. Size up your situation. Put a pencil to paper and draft out what you will need. Do you have neighbors close by? How will this impact your business? In order for a pet boarding business to excel, you must have proper space. The exact amount of space differs from state to state and country to country, but space is a crucial component to make this work. Figure out what you will need, get creative, learn the legal issues and provide the best space possible for your visitors.

Time

Pet boarding with overnight pet care is a special type of business. If you are planning to care for pets 24-hours a day, you need to wrap your head around that. When you have boarders, you and your staff need to jointly be available 24 hours a day. There is no way around this, so you must commit. Once you do, you can create a plan that works brilliantly, and your 24-hour business can run smoothly.

If these fundamental areas of running the business are in check, you are on your way to running a happy and successful kennel and cattery.