Dog Daycare Playground Equipment: 5 Ideas for Your Facility
A good range of dog daycare playground equipment transforms your dog daycare into a pet paradise. Quality, diverse dog daycare playground equipment sets your business apart from the competition. Most importantly, a varied selection of play structures provides dog guests with exciting and fun activities, preventing boredom and aggression.
Here are a few of our favorite dog daycare playground equipment ideas:
Dog daycare pool and water features
Modular dog daycare playground systems
Stand-alone play structures
Do-it-yourself dog daycare playgrounds
All of this equipment is guaranteed to produce lots of wiggly tails and hanging-tongued smiles.
Dog Daycare Pool and Water Features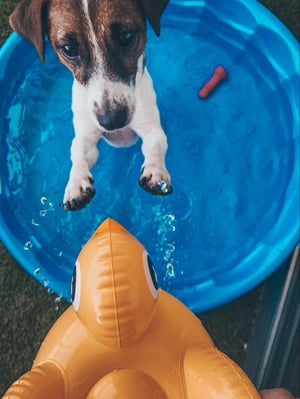 Dogs love water. And nothing is better on a hot day than a pool or sprinkler. Water features include:
Plastic kiddie pools
In-ground pools
Intricate sprinkler systems
Be careful with plastic kiddie pools, as the plastic breaks down over time. Throw out any piece of equipment that has cracks or broken edges.
Modular Dog Daycare Playground Systems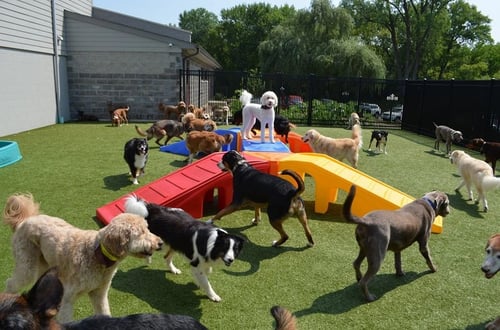 Modular dog playground systems come in a set of pieces, enabling you to customize your dog daycare playground for your budget and space. For less than $1,000, you can build attractive and functional structures to entertain dogs for hours. Modular systems make moving and adapting your playground as your dog daycare business grows. Modular systems are typically made of durable heavy-weight plastic, ideal for moving and cleaning.
Stand-Alone Play Structures
Eliminate boredom and engage dogs with climbers, ramps, stairs, elevated 'sitters,' and tires. Stand-alone play structures are made of wood, rubber, plastic, or a combination. Keep in mind; wood products need regular maintenance. Be careful of splinters, cracks, and rot. When shopping for play structures, choose products that are tough, easy to clean, and designed for dogs.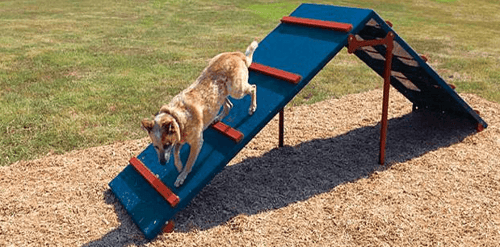 Do-It-Yourself Dog Daycare Playground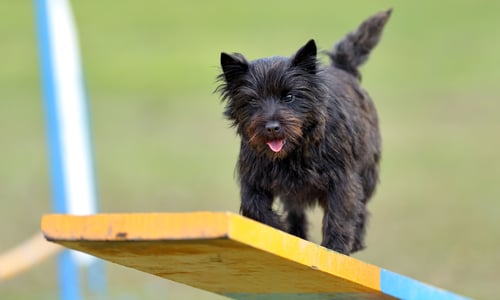 Crafty and love to build things? Then these DIY dog playground projects are perfect for you. If you decide to go the DIY route, be sure to choose the right materials for your equipment.
Dog Daycare Playground Equipment Dos and Don'ts
When choosing dog daycare playground equipment, choose materials that are long-lasting and durable. Look for:
Heavy-gauge, reinforced aluminum (it cannot rust).
All surfaces need to be slip-resistant.
Support posts with powder coat finish for protection.
Vandal-resistant stainless steel hardware.
Avoid steep or tall equipment over 3' that could injure a dog if they fell.
Avoid:
Dog daycare equipment with perforations, as those easily catch and can tear a dog's nail.
Components made with plastic or plywood sheets, as they do not provide traction.
Products made of wood. Wood rots.
Products made with PVC pipe. PVS pipe is brittle and easily breakable.