Accepting Tips at Your Dog Daycare: Key Dos & Don'ts
To tip or not to tip; that is the question. Tipping in any industry is up to the customer's discretion. While tipping isn't expected in the dog daycare industry, it is common and can make someone's day.
Dog Daycare Tipping Guidelines
Tipping for dog daycare is somewhat common, but it is not expected. Plenty of customers don't tip, and that is normal. If you choose to tip, plan to tip 15% to 20% of the services rendered. Some customers tip more around the holidays, and some tip more or less depending on the level of service they experienced. It's entirely up to you to decide how much (if at all) you are comfortable tipping. Tipping is always welcomed by dog daycare staff. It's a polite way to show your appreciation for a job well done. You might want to tip if:
You make several special or complicated requests.
Your dog is difficult.
You have more than one dog.
The dog daycare staff went above and beyond for you and your dog.
Tipping at Other Pet-Care Businesses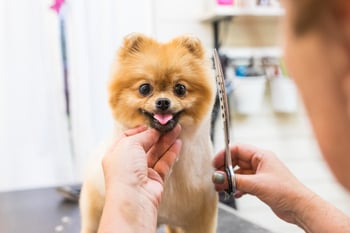 Dog Boarding
Tipping for dog boarding is pretty standard, but it is not expected. People with special reservation requests might feel more compelled to tip.
Dog Grooming
Tipping for dog grooming is very common. Nearly all people tip their dog's groomer. Grooming is a specialized skill that takes time, patience, and talent. Think about how you tip your hairstylist or barber. For some people, it's unheard of not to tip for this service.
Retail
Just like any industry, it is very uncommon to tip on retail.
Dos and Don'ts for Dog Daycare Tipping
Don't tip the owner. In any industry, it's common practice for the business owner not to accept tips.
Do use pet-care software to prompt customers to tip. Revelation Pets can be customized to ask customers to tip a percentage when paying their bills.
Don't feel pressured. Tipping isn't required. Daycare staff do not expect tips.
Do acknowledge a job well done. Even if you don't tip your dog daycare staff, verbally thank them for their hard work. It's always appreciated!
If your dog daycare staff went out of their way for you and your pet, don't be shy to show them your appreciation with a tip. Tipping is very much appreciated by dog daycare staff, but it is never expected (except for grooming). Never feel guilty if you don't tip. Dog daycare is expensive, and your dog will have a great time at daycare no matter what.