The Penvale Boarding Cattery has been a Cornwall institution since it opened in 1985. When the company switched hands in 2005, the new owners decided to make this already much-loved cattery even better by giving the facility modern upgrades and providing expanded client services like a cat taxi that takes feline guests to and from home.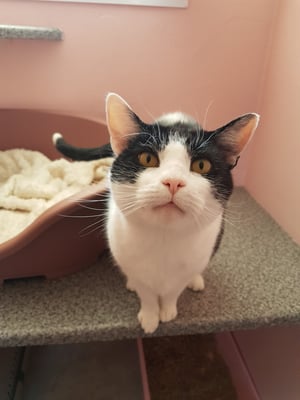 Along with the cattery's structural and service upgrades, Penvale Boarding also made the decision to upgrade the company's digital infrastructure and online presence.
Luke, the manager of Penvale, and whose family owns the cattery, says, "We needed a professional-looking, easy-to-use system with automated features."
To help make this transition, Penvale chose Revelation Pets' pet-care software as their software solution.
As Luke and his staff soon found out, Revelation Pets' platform is designed for pet-care businesses just like Penvale. These businesses understand that in order to acquire and retain customers, they must provide customers with an online experience that's quick, easy, and accessible from a device like a mobile phone. Because getting a customer to your site is just the first step. If the online booking or payment experience is confusing or disjointed, a potential sale could turn into a lost sale.
Automated features also free up staff members to focus on more time-sensitive tasks like animal care.
"The software's booking reminders and ability to allow guests to pay online are favorites of ours," says Luke. "Online payments are also our most-used feature."
Just like the integrated online payment feature, sending a booking reminder couldn't be easier on Revelation Pets' platform. The dashboard allows Luke to track current and upcoming reservations, and the software takes care of sending customers an automated reservation reminder via email or SMS messages.
Communicating with their guests via email reminders about upcoming boarding reservations and accepting booking deposits during busy seasons, enables Penvale to serve their customers wherever they are, and in a way that makes their lives easier.
In Luke's experience, "Revelation Pets makes us look more professional," he explains. "It's fantastic for everyday use."
Revelation Pets' pet-care software gives the Penvale staff the resources and automated features they need to provide a modern guest services experience while improving the efficiency of their day-to-day operations. The integration of this software solution into their business model reflects Penvale's transformation from a traditional cattery to a modern cat boarding facility.