Exciting Feature Updates!
We hope your business is having a great summer! We know you're busy, and we've released some feature improvements to help you better manage your waitlist and cancellations. Read on!

Add a Requested Booking to the Waitlist at Any Time
You now have the ability to add a booking request to the waitlist, even if a run is available for the selected dates. This allows greater flexibility and improved management of your reservations, as you may be using your waitlist more than ever! Simply view the booking and click "Add to waiting list."
Easily Apply Payment for a Canceled Booking to Owner Balance
Payments for canceled bookings can now be easily applied to the owner's balance through a new, streamlined method. When a booking with a payment is canceled, you'll now receive a popup to credit the payment to the account or issue a refund. Learn more.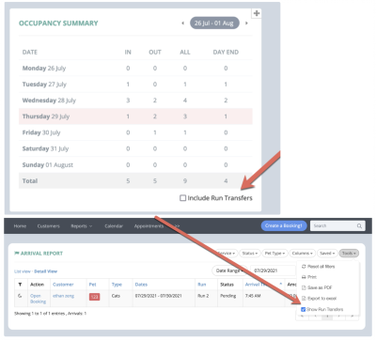 Split Run and Run Transfer Improvements
Split runs can now be copied from one pet to another on the same booking, improving the usability of the split runs feature. Additionally, the Occupancy report, Arrivals widget, and Departures widget now include a filter to select whether you'd like to view run transfers.

Additional Updates!
For a full list of the product improvements and bug fixes released in August, check out our release notes at "?" Icon > Release Notes directly in your app.
Questions? Reach out to support by emailing support@revelationpets.com.