Barn View Cattery, located in lovely Windermere, UK, is a beautiful getaway for many feline friends. Barn View is owned and operated by John and Lucy Dixon, a husband and wife duo, who have been in business since April 2021.

Lucy acquired a lifelong passion for animals and has worked with several equine disciplines. She ultimately decided to receive a degree and work in veterinary nursing. John is a third-generation farmer. The Dixon family has been at Grassgarth Farm since the 1950s and now farms a small herd of beef cattle, along with a small flock of sheep.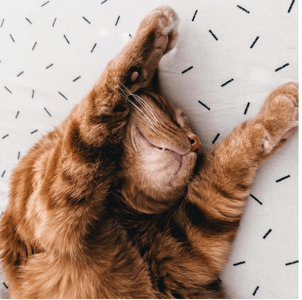 Lucy and her husband John learned about Revelation Pets from a recommendation from another customer using the software. They have been happy with the product ever since!

Many features have helped the business run more efficiently. The ability to easily create and maintain detailed cat profiles has saved them countless hours of manual paperwork. They can now effortlessly track each cat's medical history, dietary requirements, and behavioral notes, ensuring personalized and attentive care.
In addition, the calendar feature is highly valued as it provides them with a convenient and visual overview of availability, allowing them to easily book slots for their cats' stays, plan their schedules, and ensure seamless coordination with their availability. This feature ultimately provides a hassle-free experience for both the customers and the business. Dixon states, "It's great for clients to be able to book online easily. I love to look ahead to see what is happening in the next few weeks."
Revelation Pets has been the purr-fect software solution for cattery owners Lucy and John. It offers a comprehensive range of features designed to streamline operations, improve customer management, and ensure harmonious collaboration, making it an indispensable tool for running a successful and efficient cattery business.