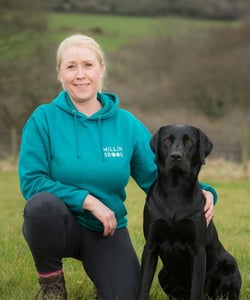 Police officer Sian Smith relocated her family from the city of Cardiff to rural Pembrokeshire in 2017, for a better quality of life and safer upbringing for their boys. Always passionate about dogs, she and her husband opened a dog boarding business on their 10-acre smallholding.
Still working day jobs, they alternated shifts so someone was always home with the dogs and their kids. Demand for home boarding was high, and they were fully booked their first summer.
After 20 years of police service, Sian retired. But she and her husband's dreams to expand their dog boarding business grew. The couple obtained planning permission in 2019 for their dream country retreat for dogs. They were scheduled to open in April 2020.
Unfortunately, almost at the point of completion, the pandemic hit and lockdown commenced in March 2020. All their bookings for spring and summer 2020 were canceled overnight. To make things worse, as a new business, they were not entitled to financial support from the government in relation to the pandemic.
As restrictions lifted, the finishing touches were done and they opened Millin Brook Luxury Dog Boarding in September 2020. The luxury suites are glass-fronted, with separate sleeping and run areas. Each suite has an automatic water drinker, thermostatically controlled central heating and CCTV camera linked to the couple's on-site home. Talk about luxury—there's an integrated sound system throughout the corridors providing calming music!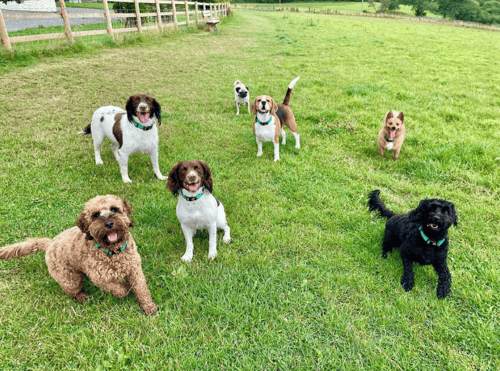 Sian's luxury dog retreat is booming, and they are nearly booked for the summer.
While some people retire to relax and take time to themselves, Sian has done the exact opposite. Her hard work, passion and dedication to her business are inspiring. And, she has Revelation Pets to help her stay organized and run her business efficiently.
"I really can't manage living without Revelation Pets now, especially since we expanded the business," Sian said. "I don't know how we used to manage with just a paper diary and records. Revelation Pets really has been a game-changer."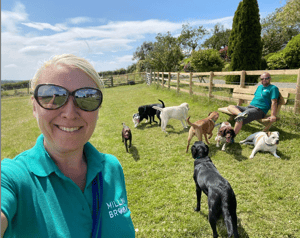 A few of Sian's favorite things:
Keeping dogs safe: "The vaccination data and reminders are vitally important to us and ensure we don't have any unvaccinated dogs board with us. The newly updated system that sends expiry reminders to owners is invaluable!"
Tracking behavior: "It's great to refer back to previous bookings to check on any issues with dogs."
Her favorite trick: "Being able to color-code a pet parent and dog, so I know that "red" is a warning and that "purple" is an unneutered/unspayed dog."