The arrival of fall brings with it a vibrant palette of warm, earthy colors, chilly weather, and the promise of the holiday season just around the corner. Just as you switch your wardrobe to fit the season, it's a fabulous idea to give your pet business a seasonal makeover. Here's how to tastefully incorporate fall-themed decor to create a cozy ambiance for your furry clientele and pet parents.
1. Start with the Entryway

The entryway is the first impression your customers get, so make it count. Add a beautiful autumn wreath made of faux leaves, pinecones, and perhaps some playful pet elements like paw prints or little dog bones. Lay out a doormat with fall motifs and ensure it's safe for pets to walk on.
2. Pumpkin Everything!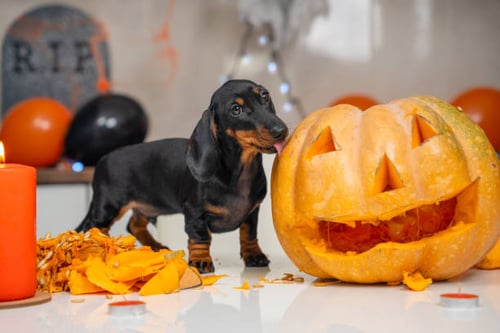 From the traditional orange pumpkins to the elegant white ones, pumpkins scream fall. Use them as centerpieces on counters, in window displays, or even as cute holders for pet treats. Just remember: while pumpkins are generally safe for dogs and cats in small amounts, always keep decorative pumpkins out of reach to avoid any mishaps.
3. Warm Toned Linens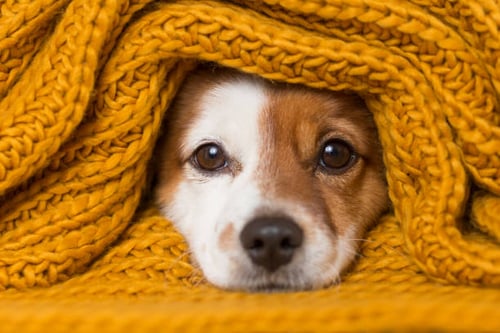 Replace any linens or bedding with warm-toned alternatives. Think of plush pet beds in hues of brown, burnt orange, or deep red. These not only evoke the spirit of the season but also provide a cozy resting spot for the pets.
4. Pet Costumes
This is both a decorative and a business strategy. Displaying adorable pet costumes, especially close to Halloween, is a sure-shot way to get pet parents interested. From tiny hats to full-on outfits, having pets don them (with the owner's permission) can be a fun way to get into the festive spirit.
5. Fall Scented Candles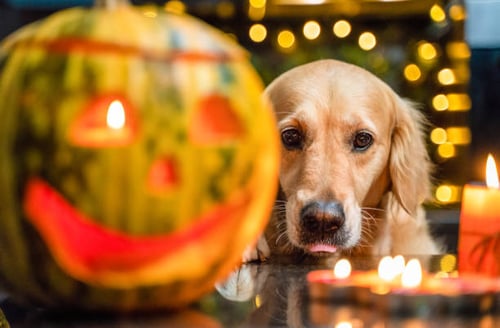 While scented candles add to the atmosphere, remember that pets have a much stronger sense of smell than humans. Opt for candles that are made with natural ingredients and have a mild scent. Alternatively, consider flameless candles for that cozy ambiance without the scent.
6. Create a Photo Spot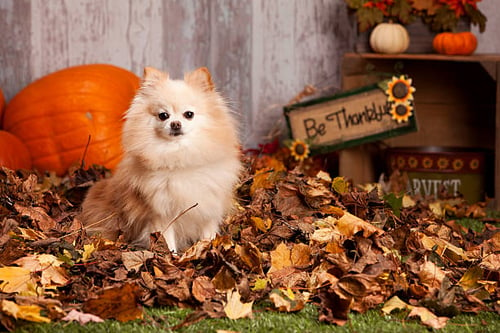 Set up a fall-themed photo spot in a corner with hay bales, pumpkins, and faux leaves. Pet parents will love the opportunity to take seasonal pictures with their furry friends, and this can also serve as a promotional strategy if they share their photos on social media.
7. Update Your Merchandise Display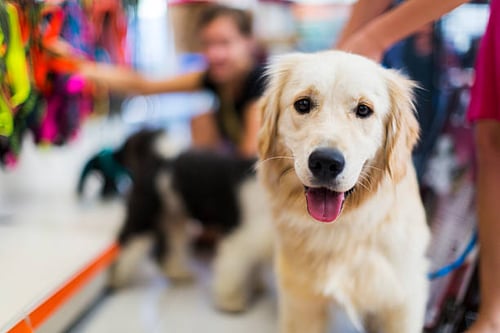 Consider featuring products that are fall-themed or in autumnal colors prominently. This could be toys, accessories, or pet food packaging with fall motifs.
8. Safety First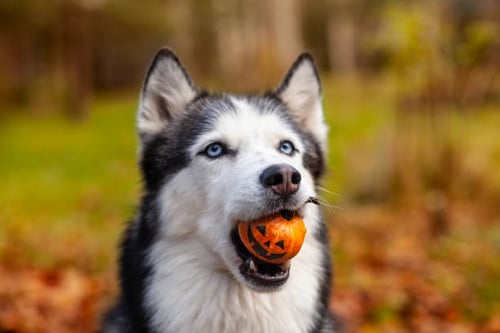 While decorations are fun, always prioritize the safety of the pets. Ensure that there are no loose parts that can be swallowed, avoid toxic materials, and ensure decor doesn't obstruct paths or play areas.
Incorporating seasonal decor in your pet business not only refreshes the look but also can draw in more customers who appreciate the effort and attention to detail. So, roll out those fall decors and make your pet business a warm, inviting space this season! 🍁🐾🎃
If you're looking to take your pet-care business to the next level, start a free trial with Revelation Pets! 🐶