Alfa Vold, Founder & CEO of Jebel K9 Training and Services, formed her first dog training center in 2009. When it first opened in 2009, its main focus was dog training, with a few kennels for boarding and training. Vold experienced enormous growth since then and decided to build a pet resort on larger land, that included 5-star facilities and amenities for its pet guests.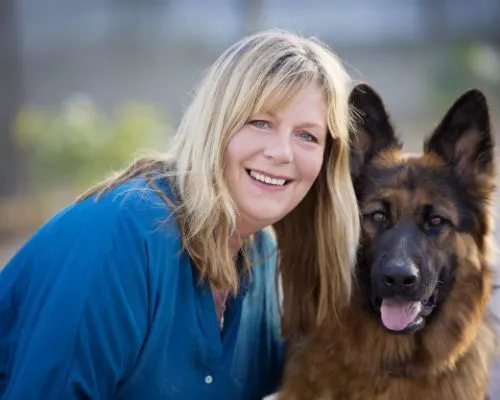 Jebel K9 is located in the Sultanate of Oman. Alfa lives in Oman with her husband Nabil and they are passionate about dogs. Alfa was training dogs professionally and saw a need in the country for a professional training and boarding facility. They now have 18 employees working in training, kennel care attendants, grooming, and veterinary. As a result of Jebel's popularity, they have since decided to open a grooming spa, pet store, and veterinary clinic within the pet resort.
When asked about her favorite part of the job, Vold explains, "I am blessed to be able to do what I love every day. To be around so many wonderful dogs every day and be able to help families to understand their dogs better and communicate and bond in new ways."

As Jebel continued to see rapid growth, Vold searched for software that would help streamline some of her mundane administrative tasks and make life easier. They have now been using Revelation Pets for many years and are thrilled with the many features that it has to offer.

When asked about her favorite feature, Vold remarks, "The ability to share information with the clients during their loved one's stay with us." They also enjoy updating clients via the activity log and using the calendar for bookings. Their clients love that they can make online bookings at their leisure, with automatic booking confirmation emails.

Revelation Pets has become an all-encompassing software solution for Jebel K9. Vold and her team can't wait to see how it continues to grow and help them serve their four-legged customers!