Many small, independent pet-care businesses operate on a service-based business model with boarding, day-care, or grooming at their core. But businesses who only rely on one revenue stream are missing out on opportunities to engage with customers, build their brand, and explore new sources of income.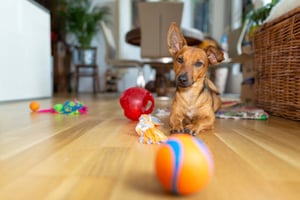 Incorporating useful retail items into your existing business will also improve the customer experience. For example, how often has a customer dropped off their pup for a boarding stay only to realize they forgot their favorite plushie at home? Situations like these are opportunities to make a pup's stay even more comfortable by having retail items available to purchase so that a pup's stay can be even better!
New pet-care businesses have to juggle a lot of moving parts, which is why so many business owners choose Revelation Pets to manage their needs.
To help you develop a solid retail strategy, we've put together some of the best pet-care retail business ideas that are guaranteed to keep the tails in your business wagging!
Toys and plushies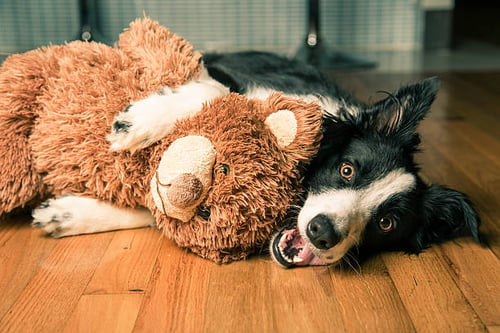 Dogs love playing with plushies, and owners love buying them for their fur babies. As a result, plush toys are one of the easiest retail items to integrate into your existing business. In fact, many pet-care business owners start their retail arm with toys and plushies.
Plushies, in particular, encourage a connection between the owner and their pet. For example, pup parents love holidays like Halloween, and many love sharing their excitement with their pets by purchasing themed toys like stuffed pumpkins, bats or cute ghosts. So having a few theme toys in your inventory is never a bad idea.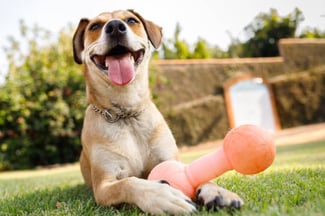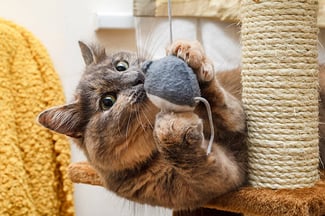 Your pet-care business should also include a selection of rubber bones, squeaky toys, frisbees, tug-of-war ropes, and enrichment toys like Kongs. This way, you'll have something for everyone!
As you're building your retail business, don't forget about your feline clients. Catnip, scented toys, and scratchboards can help cats adjust to their new surroundings when they board with you.
Leashes and harnesses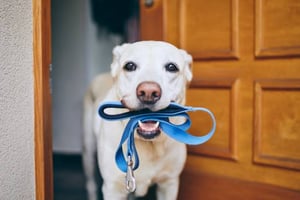 Collars, leashes and harnesses are a key component of every winning pet-care retail business. Not only are these essential items for pet owners, but they're great for branding. Adding your business name or logo to these safety items will help get your name out in the community, especially if your clients frequent dog parks, where tons of pet parents gather.
If you offer training sessions through your business, consider using your own branded leashes during each session, and then give the owner the option to purchase the leash as an add-on item afterward.
Buy-one-donate-one promotions are also a useful incentive to promote the sale of leashes or collars. For every branded item purchased, your business will give one to a local animal shelter.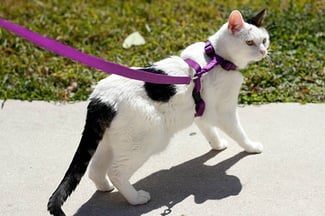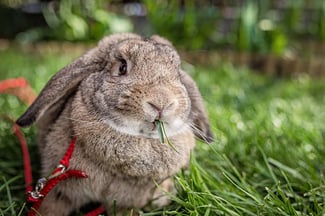 But leashes and harnesses aren't just for dogs. As more and more pet parents look for ways to share outdoor adventures with all animals in their home, harnesses for cats and pet bunnies are also gaining in popularity!
Pet carriers and backpacks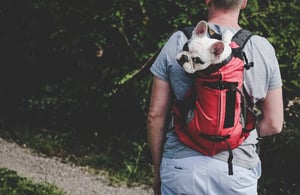 Traveling with your pet is a thing. More and more pets are discovering the world outside their home with the help of pet backpacks and carriers.
Like collars and harnesses, pet carriers and backpacks are necessary to help keep your four-legged customers safe when they leave home.
Devoting some of your retail space to smaller hard or soft-shelled pet carriers and backpacks will appeal to more than just dog owners. Backpacks, in particular, help cats and kittens explore tons of new places from the safety of a secure location.
T-shirts, clothes, and accessories
Bows, ribbons and bandanas — what pet lover doesn't love the look of a well-dressed dog or cat?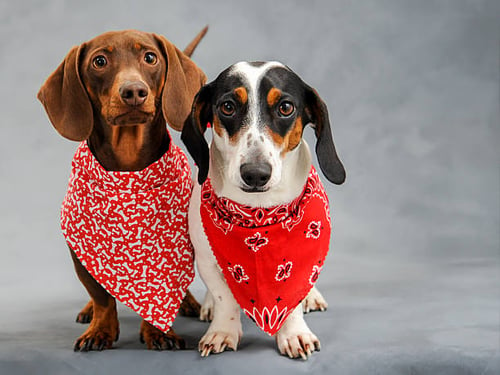 If your business has a grooming component, an easy client "up-sell" might be to offer dogs a handsome bow or a cute ribbon after their grooming session. Customers with boarded cats may also want to purchase pint-sized bows for their pet after their stay, especially if they receive a photo pet update and see their feline friend modeling this adorable accessory.
Once you've established the apparel portion of your pet-care business's retail store, try expanding your items to include merchandise like branded t-shirts, hoodies, or baseball hats.
Holiday-themed accessories like Easter bunny ears, Santa hats, reindeer antlers, and Fourth of July bandanas are always popular around the holidays.
You may also consider including a fun saying like "I had a great day at [insert your company name] daycare" so that your existing customers can be brand ambassadors when their pup wears its t-shirt or bandana around town.
Totes and messenger bags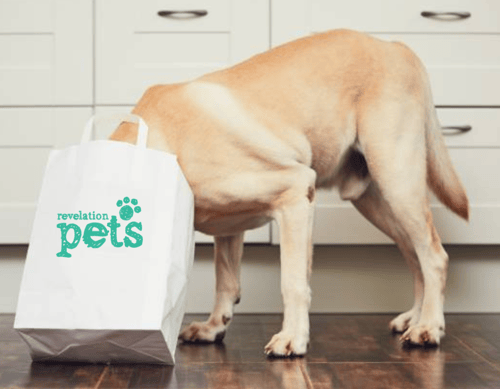 An easy-to-produce tote bag with your pet care business's logo prominently displayed is the retail item your customers need. When pet parents travel with their fur babies, they must pack travel food and water bowls, dog food, treats, dog waste bags, and a toy or two.
So what could be more convenient than selling a pet-friendly tote to carry all their travel items?
This is one retail item that your customers will thank you for!
Pet treats and bakery goods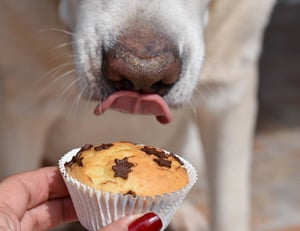 Keeping your pet-care business stocked with pet treats is a no-brainer. Pet parents love spoiling their dogs and cats with the latest pet treat flavors and snacks. Every pet business should include a few types of treats that can be purchased as stand-alone items in-person or as add-ons to boarding stays when a customer books online.
Treats that are organic, or have an added health benefit like relieving joint pain for large dogs, are popular. Start small with a few treat products, and once you see which items are selling, try building on that momentum. The Revelation Pets' report feature will help you understand monthly retail sales trends, and you can continue to build around your best-sellers.
Pet photography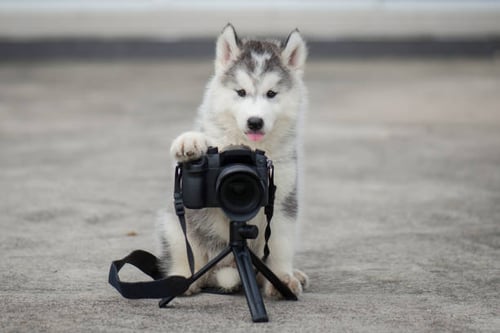 Whether they have two legs or four, every parent loves photos of their child. Including pet photography as an add-on extra to boarding, daycare, or grooming services is an easy way to engage with your customers and add another source of income for your pet-care business.
You likely already include photos when you send pet parents their pup's Revelation Pets report card. Take this idea one step further by offering pet photographs as a stand-alone service.
A great way to engage with customers is to host seasonal specialty sessions with the Easter Bunny, fall-themed photos with pumpkins or spring photos with flowers. You can also use these photos in your social media accounts to market your services.
Summing Things Up
Initially, offering retail items as part of your business strategy and operational inventory may seem overwhelming. But, if you're already using Revelation Pets' pet-care software for your small business needs, integrating items like toys, bandanas, or pet photography sessions is easy.
Including a number of diverse services in your offerings will Increase the average spend per customer, provide value to your existing customers, and attract new customers. Not only that, but creating a business strategy that's based around both products and services will separate you from the rest of the pack and give you additional revenue streams so you can continue building your pet-care business for years to come!
Eager to learn more about pet-care business strategies and software solutions? Check out our other resources on these topics: