You've built a sleek new website for your pet care business, and you've invested in the perfect pet-care software to streamline your operations and improve your customer experience, but there's one more critical tool you need to help new customers "discover" your dog daycare, grooming or boarding business: you need a Google Business Profile.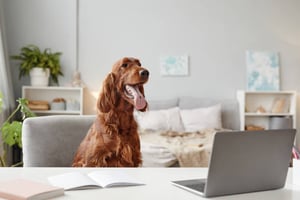 Google My Business, or simply Google Business Profile, as it's now known, is a free online tool that's easy to set up and an essential digital asset for every pet-care business. This profile is an extension of Google's search engine and allows you to share information about your business and increase its visibility based on keyword searches.
What does this mean for a pet-care business? Well, if a pet owner in your area is searching for "dog daycare and boarding near me," for example, Google will recognize your local dog daycare as meeting the search criteria and will suggest your business to the user.
With a Google Business Profile, you can include photos of your business, a list of products, services and your location. This information makes your pet-care business "searchable" online through Google's search engine, and Google Maps. If you offer online retail items, those are searchable under Google Shopping, too.
Google is the world's most-used search engine, so when you build a Google Business Profile, you automatically increase the reach of your business. For smaller pet-care businesses, and those just getting started, a Google Business Profile can put you "on the map," and bring your services to the attention of thousands of new pet owners in your local area.
We've put together a list of the essentials to help you build a Google Business Profile for your pet-care company.
Select the right business category.
The first step in personalizing your Google Business Profile is selecting the primary and secondary business categories for your facility. Knowing where you fit into the pet-services landscape is crucial to creating a successful long-term marketing/brand strategy for your new business.
If you offer grooming services, but also a retail section for products like organic pet shampoos and dog grooming supplies, your primary business category is pet grooming, and the secondary category might be pet retail. Google's list of categories is extensive, so spend some time going through all of the services and categories offered to make the most informed decision on how to best describe your pet-care offerings.
Optimize your business description with keywords.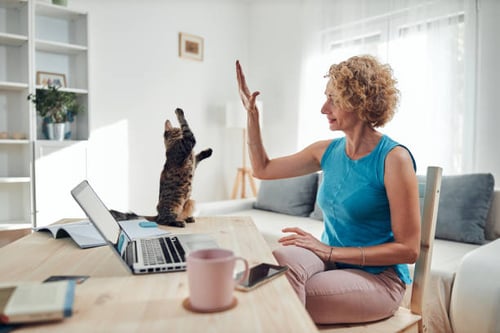 All of your digital assets, whether they are your website, social media, or online advertising, should contain relevant keywords. When crafting the description for your Google My Business account, be sure to utilize these same keywords so customers understand the services you provide and boost the likelihood that your business is searchable among the dozens of other pet services businesses in your area.
While it's important to use keywords like "boarding," "grooming," "dog training" or "dog daycare" in your description, long tail keywords offer more specifics to those searching for services. For example, "Grooming in Sydney," "luxury dog boarding in Monterey" or "dog daycare for large dogs in Essex" will provide more information to search engines, and better match your pet-care business to those seeking services.
Be thorough with your business's information.
As you build out your Google My Business for your pet-care business, be sure to create a comprehensive account that includes everything customers will need to know about your business, as well as how to move forward if they do want to use your services. You can even include links directly to the online booking tools featured in your Revelation Pets' pet-care software!
Highlight essential information like:
A full explanation of your goods, products, and services
Contact information (phone numbers and email addresses)
Links to your main website
Your business hours: if you're closed on certain holidays, list those too
The location of your storefront/facilities
Deals, promotions, and coupons: if you offer a new customer incentive, this is a great place for a promotion
Available payment options, appointment scheduling tools, and other logistic capabilities
Promote what makes you unique
Standing out among all of the other pet-care brands in your area isn't always easy. To stand out from the competition and individualize your new grooming, daycare or boarding business, be sure to highlight services you provide that are unique to your community.
For example, if you're the only pet boarding facility that has a cattery, or if you exclusively offer cattery services, promote these features in your profile, photos, and posts.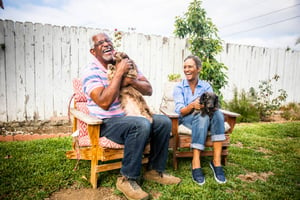 In addition to unique services, specialty pet products you use, or features that set your pet-care business apart from others, Google My Business also gives you the chance to add details like:
Women-owned
Veteran-owned
Black-owned
LGBTQ+-friendly
Take advantage of photo and video content.
Adding photo and video content is an opportunity to showcase the personality of your pet-care business, how your staff interacts with pets, and how much the dogs and cats who receive grooming, daycare or boarding services love your services!
Take advantage of photo and video content by posting products - especially if you use recognizable name-brand products, including videos of happy employees, the clean facilities where dogs play, boarding suites, and of course, your four-legged customers.
This sneak peek gives customers a preview of how your business is run and may entice them to give your business a try.
Encourage satisfied customers to leave reviews.
New and growing pet-care companies may struggle to legitimize their services when compared to long-standing businesses. One way to build trust and establish credibility within your community is with customer reviews.
Incentivize customers to leave a review on your Google My Business page by offering them a one-time discount on services like grooming, a boarding stay, or an add-on item for their next dog daycare reservation. Your repeat customers can be enormous advocates for your business and can turn a potential customer into a new customer.
Engage with your audience.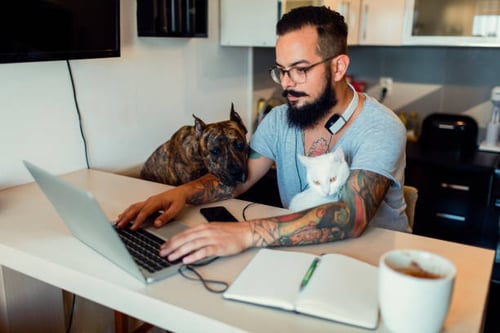 Engaging with your audience is beneficial for customers because it shows that you're listening to their concerns, but it's also helpful for business owners. Responding to reviews, questions, and comments in your Google My Business for Your Pet-Care Business account helps you create a better customer experience, and understand what your clients love about your services and the things that may need improvement.
Customers don't always feel empowered to give in-person feedback, so engaging online ensures everyone has a voice and feels heard. Picking up these data points in the comment section of your Google Business Profile can be an invaluable source of information that will only improve the way you do business.
Summing Things Up
Google My Business is one of the easiest ways to help customers find your business online. This profile matches Google's online search queries with the products and pet-care services you offer, boosts your search engine optimization for web searches, and increases brand awareness. Google even offers a few business marketing kits with online stickers, printable posters and social posts to get you started!
Investing in online digital tools like a Google Business Profile, and easy-to-use pet-care software will help you market your business in the community, and encourage pet owners to try your dog daycare, boarding or grooming services.
Additional Resources
Ready to dive further into other tips, tools, and software solutions that can further market and streamline your business? Learn more with our additional resources: