The pet industry is a crowded space, and each year more and more companies introduce new types of food, toys, grooming supplies and pet-care management software to help improve the quality of life of pets, and those who care for them.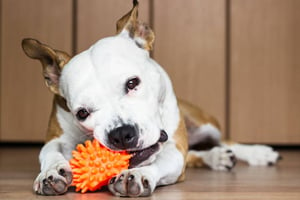 Deciding which pet products you use in your business is important. Using trusted name-brand pet food, enrichment toys and grooming products shows that your business is invested in providing the best experience for the pets in your care whether they're staying with you for an extended boarding stay, or just need a quick bath and nail trim.
When customers see that your business uses the same products they also use in their home, you're instilling a sense of satisfaction in their experience, before the service is even performed. It's also an efficient way to make your business stand out from other, more established pet-care businesses.
The following pet supply companies have gone above and beyond to provide incredible products that pet owners and pet retailers alike trust to do everything from entertaining and feeding their pets to enhancing their grooming services.
Choosing the Best Pet-Care Software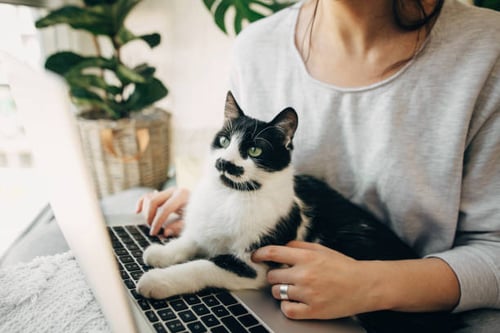 When thinking about the best pet supply companies to use for your pet-care business, you'll want to start with the first place your business interacts with customers: online.
Investing in a pet-care software like Revelation Pets that is easy to use, empowers customers to quickly book grooming, boarding and daycare stays online, gives your new pet-care business a professional look and feel, and sets the tone for the rest of the customer experience. Revelation Pets is designed with smaller, boutique pet-care businesses in mind, so it helps save you, maximize profits, and get organized.
Pet-care businesses use Revelation Pets' software to organize facility calendars, leave notes for staff about feeding or other preferences, and streamline all business operations from finances to the online customer journey.
Best Pet Food Companies
Mars Petcare Inc.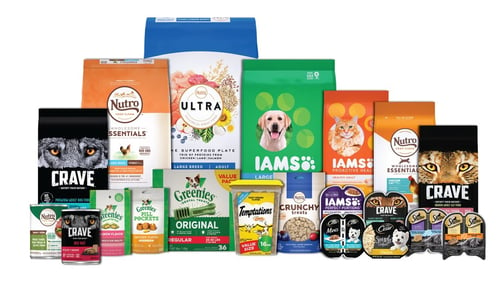 Mars Petcare is one of the best pet product companies in the world. The brand has a robust portfolio of highly-rated dog and cat foods including Iams, Nutro, Eukanuba, Royal Canin, and Temptations. In addition to these beloved pet foods, they also make Greenies Dental Treats, which help keep teeth clean in between regular brushing and dental appointments.
While all of the Mars Petcare brands are top quality, one that stands out among the pack is Royal Canin. Because some breeds have unique nutritional needs, Royal Canin has created a line of specialized diets for breed-specific feeding, in addition to foods targeted to seniors, and those with sensitive stomachs and skin allergies.
If your pet-care business caters to a specific type of dog more than others. For example, if you mostly care for toy breeds, then adding specialized foods like Royal Canin is a great way to show pet parents you're building your inventory of products around the needs of your customers.
Blue Buffalo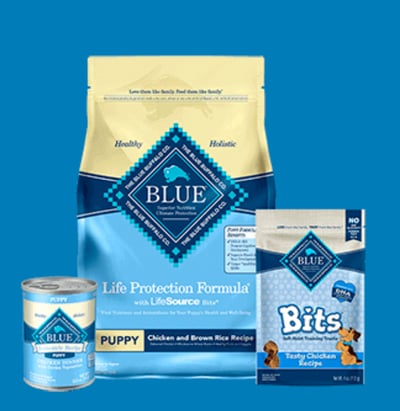 Good nutrition starts by using high-quality ingredients. Blue Buffalo uses real meat as the first ingredient in all of their pet food products, not a meat by-product. The company also stays away from artificial flavors, and filler products like corn, wheat and soy.
By using whole, nutritious foods like real chicken, beef, brown rice, carrots, potatoes and antioxidant foods like cranberries and blueberries, Blue Buffalo pet food has created a line of pet food supplies that pets (and pet parents) love!
Carrying recognizable pet food products like Blue Buffalo Wilderness, Blue Buffalo Basics, and Blue Buffalo Grain-Free kibble aligns your business with this trusted pet supply brand.
Merrick
Since the company's founding thirty years ago, Merrick pet food has been creating wet and dry cat and dog food that pets love. This respected pet brand uses premium ingredients like real meats and fresh fruits and veggies in their pet food for a high-quality product that's as nutritious as it is delicious.
One of the biggest challenges a pet-care business owner can encounter when sourcing items like pet food is availability. As the last few years have shown, supply chain issues can have a huge impact on a small business's revenue. What's great about Merrick is that they own their own factories and canning facilities, so they have a reduced risk of being affected by supply chain issues.
With a brand like Merrick, you won't have to worry about telling your customers you're out of their favorite pet food.
Best Pet Toys Suppliers
KONG
Kong is one of the most popular pet toy brands on the market. Pet owners and pet-care business owners love these indestructible toys because they can be used over and over, and provide hours of enriching activity. They're also a great toy to give to dogs who may be stressed in unfamiliar environments, like a boarding kennel.
Because pet parents know the benefits of Kong toys, and will instantly recognize their distinct shape, offering these toys in your retail section, or as an add-on for dogs in your daycare or boarding program is a reliable way to increase the average spend per customer.
Kongs aren't just for dogs, the company makes cat Kongs too. For pet boarding companies that also have cattery services, having Kong cat products like scratchers, lasers, kitty Kongs and hide and pounce cat toys in your retail area is sure to make every kitty's stay great!
West Paw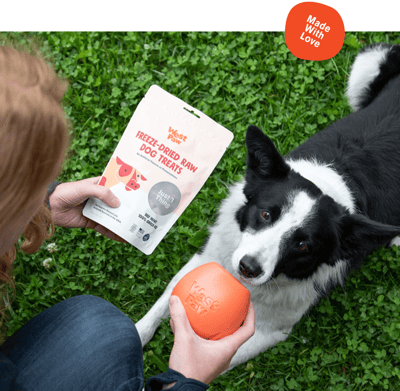 Image Source
Top-selling dog products all have a few of the same qualities: they're safe, durable, and they provide enrichment. West Paw pet products have all this and more! These dog toys are also made of eco-friendly materials and partially contain recycled ocean plastic.
With so many customers prioritizing sustainability when they decide who to give their business to, having toys on hand that align with your customers' beliefs is an excellent way to separate yourself from other pet-care businesses.
Many West Paw products are stuffable, so if you add these toys to your retail store, be sure to put them next to the dog treats to double your sales opportunity!
Mammoth Pet Products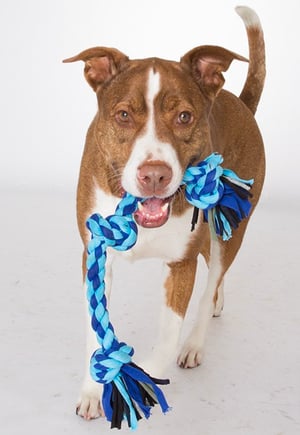 Mammoth pet toys is a top pet supply company known for its innovative and interactive toys that are made for all sizes and breeds of dogs.
With over 300 items in their inventory, Mammoth pet toys have a toy to satisfy every type of dog and dog personality. From squeaky toys to tug ropes, from toys for dainty dogs, and toys for giant breeds, Mammoth has it all. Their Extra Fresh Flossy Chew tug rope doesn't just provide tons of fun, it helps fight tartar and freshen breath! How's that for a high-performance dog toy!
Mammoth has a loyal customer following, so having these toys on-hand can give a huge boost to your retail program.
Other Top Pet Products & Companies
FurHaven — Pet Bed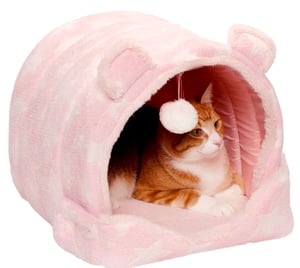 FurHaven is known for its plush, stylish pet beds. They make beds for just about every kind of dog. From dogs who like burrowing into their beds, to dogs who prefer oval-sized nesting beds, and cozy "hideaway" beds to soothe anxious or nervous pups.
Don't forget FurHaven cat beds, cat perches, and cat playhouses. From simple scratching posts to elaborate, multi-room playgrounds and comfy cat hammocks, FurHaven is a top pet supply company for a reason!
Featuring FurHaven beds in your dog boarding kennels and cattery is a huge selling point and one that pet owners will appreciate. After all, one of the biggest concerns customers have, when they house their dog at a kennel, is if their pooch will have a comfortable night's sleep.
Boxiecat — Litter Cleaner and Spray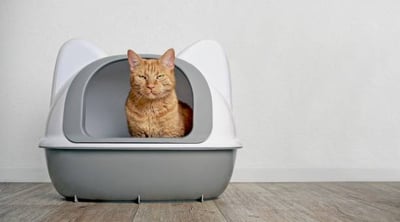 With over 23,000 positive reviews and tons of industry recognition awards, Boxiecat is one of the best pet supply companies on the market. Boxiecat is plant-based and sustainable, and the packaging is so light that you and your staff won't have to worry about lugging heavy boxes of cat litter between cattery rooms.
Summing Things Up
Including top-selling dog products and top-selling cat products in your grooming, boarding, daycare or cattery instills a sense of confidence in your customers. When new or returning customers see name-brand products from companies they already know and love, they know their pets are in good hands.
If you're a new or growing pet-care business and you're looking for a way to stand out from the crowd, using top-rated pet-care software is the first place to start. From there, you can create an inventory of interactive toys, plush dog beds, premium pet food and more! Creating this enhanced customer experience through recognizable brands will help you build your reputation in the community, build trust with your customers and encourage repeat visits for years to come!
Additional Resources
If you're eager to continue learning more about essential pet-care business products and strategies, take a look at some of our other resources: