When pet parents in Queensland, Australia need a safe and loving environment to board their cats, they turn to Angela and Tony Knox of Felinee cattery. Angela and Tony opened Felinee in 2009, and for this animal-loving husband and wife team, Felinee isn't just a business, it's a passion project.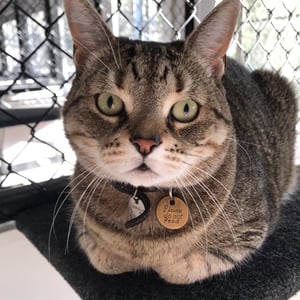 "I built Felinee from scratch and have been operating for 12 years," explains Angela. "I have two cats of my own and built this cattery keeping in mind what I would love for my own cats. It is a very personal boutique business."
Initially, Angela decided to try Revelation Pets cattery software on a recommendation from a fellow small business owner who found success using the specialized pet services software in their own cattery. Because providing a frictionless customer experience is important to Angelia, she immediately saw the value the software brought to her company.
When asked what her favorite feature is, she says hands down it's, "booking made easy."
Revelation Pets online booking portal shows pet owners boarding availability, allows them to upload any necessary medical records, and adds special instructions or care notes such as dietary restrictions. Pet owners also have the option to make a one-time reservation, if they're going on vacation, for example, or create a recurring series of reservations if they frequently travel for business.
For Angela and the staff at Felinee, Revelation Pets easy to use software manages all of the booking reservations and pet profiles in one place. The software even integrates with Google calendar, so operational schedules are synced across all of her devices.
So far, Revelation Pets cattery software has had a big impact on Angela's business. Simply put, according to Angela, Revelation Pets has, "made my life easier!"
With the help of Revelation Pets, Felinee clients have a stress-free booking experience, and Angela and Tony can devote more time to the cats in their care.