Convenience for pet parents and unlimited fun for pets is the name of the game at Luca's Doggy Daycare & Grooming, located in Cambridgeshire, UK. Philip Wood, the Founder of Luca's opened up shop in 2018. Since its inception, Wood and his team have established a customer base of over 300 pets. In addition to the pets they serve, they have four full-time employees, three vehicles to collect the dogs, and a grooming hut!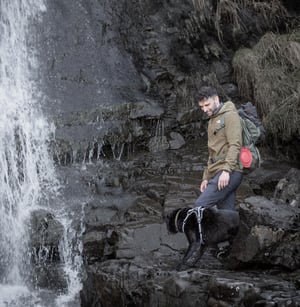 Luca's business model is unique and advantageous for busy pet parents. They pick up the pets in the morning for a fun-filled day and drop them off tired at the end of the day. Sounds like the ulti-mutt win-win for all involved!

While Wood's business was thriving, he was searching for software to streamline his processes for his growing business.

"I wanted a booking system that could grow and adapt with the business. I wanted software that could have some automation such as integration with card payments, reporting, and text reminders. Also, the customer activity section is a huge thing for our customers," says Wood.
Being a pet parent can have many unique challenges. Revelation Pets has helped ease the anxiety that often comes with leaving a beloved pet in a new environment. Wood remarks, "Once we had a very nervous owner of a new dog that started with us. After the initial meet & greet the new dog attended a trial day, and the customer was kept updated using the activity section which was very reassuring." With the software, his team was able to simplify the process and cater to a nervous customer, who is now a loyal customer for life!

Phillip and his team have been able to make smarter business decisions with Revelation Pets. Amongst many of their favorite features, the capability to export the data to Excel and analyze customer spending is one of their most utilized. With this feature, they can view their top customers and react to their needs accordingly.

"It's made everything much more automated, saving time and allowing us to analyze the business to make better decisions," says Wood. Revelation Pets is an invaluable software solution for Luca's Doggy Daycare and Grooming!