Nestled in a serene countryside in Mapleton, Boksburg, South Africa, Paws at Play Pet Hotel & Grooming Parlour opened its doors on January 27, 2013. Starting with just five runs and wooden kennels, this family-owned pet haven has witnessed remarkable growth over the past decade. Today, it boasts 33 luxury cottages with massive private gardens, a condo with its private garden, and two penthouses for senior doggies. With a team of four, including two dedicated pet sitters, Paws at Play is all about creating an environment where every pup feels like they're on vacation.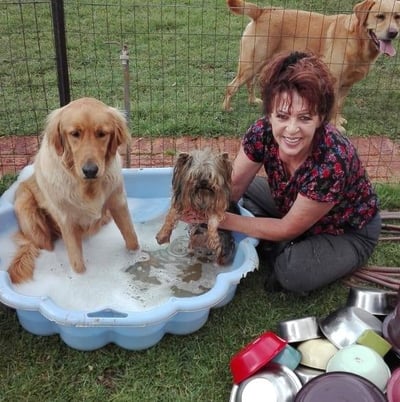 What truly sets this pet hotel apart is its founder, Christina Dos Santos' lifelong dream – "to care for dogs from all walks of life, love them as if they were my own, and pamper them as they deserve." Every dog that enters Paws at Play is treated with the utmost care and respect. They boast a fully equipped grooming parlor where pups receive special cuts, nails, ear, and teeth care. Remarkably, none of the dogs are caged during grooming sessions. Instead, similar breeds interact and play while waiting their turn, creating a relaxed and social atmosphere. Non-social dogs enjoy their grooming sessions in one of the gardens, free from the confines of cages.
To manage their growing business efficiently and professionally, Paws at Play turned to Revelation Pets. Their journey with Revelation Pets began with the transition from Kennel Masters, and the impact was profound. Christina states, "It has made my business so much more professional and so easy to use. It is affordable, user-friendly, and offers many reports."
When asked about her favorite Revelation Pets feature, Christina responds, "The fact that I can book, training, grooming, or hotel accommodation at the press of a button. It is linked to QuickBooks and various other accounting packages, which cuts my office time in half." What makes Revelation Pets truly stand out for Paws at Play is the ability to access client history. This valuable feature allows them to provide the best possible service to their clients.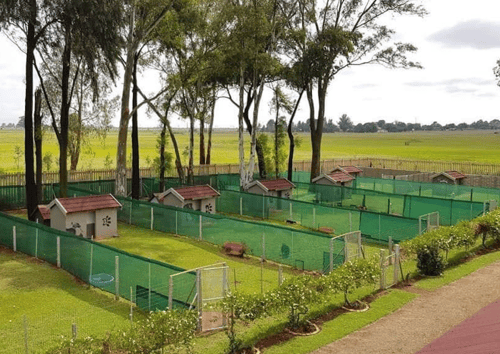 Revelation Pets helps Paws at Play excel by offering features like, regularly reminding clients of vaccinations, bookings, and appointments. This personalized touch ensures that their business remains a cut above the rest in pet care.
Three key features that have had a significant impact on Paws at Play's operations are appointments, hotel bookings, and capturing payments. These features have streamlined their business processes, making them more convenient and efficient for both the business and their clients.
In the tranquil setting of Mapleton, Revelation Pets has played a crucial role in turning a dream into a thriving business. It has not only enhanced the professionalism and efficiency of Paws at Play but has also ensured that every pup that walks through their doors receives the best care, just as they deserve.