Small business owners in the world of pet-care services instinctively know to invest in pet-care software that will organize their grooming calendar, send SMS and email appointment confirmations and reminders, and reduce paperwork. But an often overlooked investment is a pet-care business payment processing solution.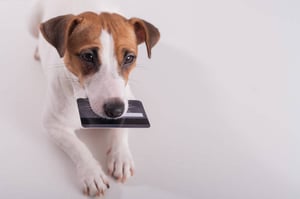 The best pet-care software is an all-in-one, single platform that can power all of your pet-care business needs, including online payment processing. Pet-business owners who don't invest in payment processing software and strategies are at a disadvantage because they lose the ability to collect data, engage customers, and strengthen their business operations.
It's no surprise that these behind-the-scenes payment solutions are often overlooked by small and newer business owners. When you start your boarding, daycare or grooming business, you're focused on the things happening in front of you: greeting new customers, setting up your daycare and kennel run area, and managing boarding reservations. With everything that's happening in your new business, it's easy to forget about optimizing the way you collect customer payments.
A pet-care software like Revelation Pets allows you to run your entire business - even payment processing - with one easy-to-use, cloud-based software solution.
Let's dig into the top payment processing tips, tools and strategies you can implement in your pet-care business.
What is Payment Processing and Why Does It Matter?
What is Rev Pets Payments?
Payment Processing Strategies for Pet-Care Businesses
Pet-Care Payment Processing Software to Look Out For
What is Payment Processing and Why Does It Matter?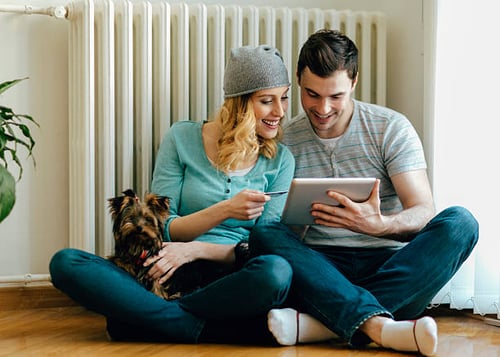 Online payment processing is an easy, responsible way to facilitate transactions between customers and businesses. Using a pet-care software with payment processing tools means that every time pet owners log onto your website and pay for grooming appointments, invest in training, or purchase a daycare bundle from you, they're using your payment processor, rather than leaving your site and using a third-party site.
Pet-care businesses need effective, secure payment processing systems so they can:
Protect sensitive personal and financial information
Increase revenue by facilitating a smooth, accessible payment process
Save and organize important customer data in CRM/data records
Keep customers on their site, rather than being redirected to third-party platforms to pay
Integrating your website with an all-in-one pet-business software solution with payment processing capabilities has a number of benefits, beyond improving the customer experience.
Because most pet owners can't imagine a world where they can't pay for purchases online - whether that's from their laptop or their mobile phone - the goal of every small business owner should be to make this process as seamless and safe as possible.
What is Rev Pets Payments?
Rev Pets Payments is Revelations Pets' integrated payments processing system. Rev Pets Payments has comparable (if not lower rates), an integrated terminal, and lets you manage payments and booking all in the same place!
Features exclusive to Rev Pets Payments: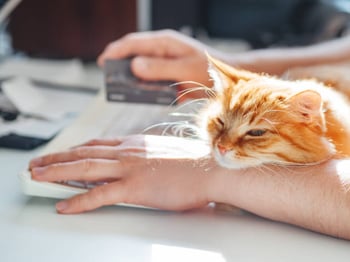 Integrated terminal

for customers in the US, CA, AU, NZ, and the UK

Automate outstanding payment reminder emails
Short pay-out time
ACH payments (*US only)
Secure payments
Fast reconciliation
Faster checkout
Store multiple cards on file
Payments dashboard

to quickly view payouts, fees, and transactions
Advanced reporting
Google and Apple Pay for online payments
Create recurring daycare credit pack subscriptions
In-app refunds
Payment Processing Strategies for Pet-Care Businesses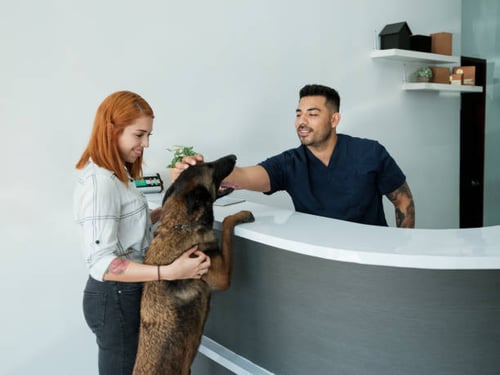 Consider the following strategies to look out for as pet-care professionals search for payment processing tools that will drive their businesses towards success:
Enable tipping options
In the pet service industry, tips have the ability to improve performance, while allowing customers to show their appreciation for a job well done. Using a pet-care business payment processing system that enables tipping options can also help you retain staff because it can improve your employees' earning potential. When choosing a pet-care business software management tool, be sure you select one that has tipping options included in its payment processing features.
Ensure your tool is mobile-friendly
Touch-free mobile payment options like Google and Apple Pay are an incredibly convenient and safe way for customers to pay for pet-care services. These mobile payment systems conceal the customer's credit or debit card number to the vendor for increased payment protection.
Take steps to prevent fraud
Fraud is a real threat to small business owners, no matter what field they're in. If your business is targeted by credit card thieves, your reputation in the community will take a big hit, it will also jeopardize the relationship you have with your customers and give them a reason to try one of your competitors.
Using software from a recognized digital pet-care brand will give you, and your customers, peace of mind. Taking steps now to ensure that the payment processing software you use encrypts your customers' data will protect your reputation and your revenue while collecting online payments.
Simplify checkout procedures
Convenience is key to a positive online customer experience at your pet-care business. Ensure that customers can quickly and easily complete their payments how they'd like to by implementing:
Card on file capabilities
Mobile payments
Tipping capabilities
Automatic digital receipts
Pet-Care Payment Processing Software to Look Out For
There are so many advantages to using Revelation Pets' pet-care software for your payment processing needs. This easy-to-use software enables you to collect payments, it saves small business owners hours and hours of time reconciling statements, and you no longer need to worry about manual errors that can wreak havoc on your books.
The at-a-glance payment dashboard gives you and your staff an easy-to-understand overview of fees, payouts, transactions, and refunds - and, most importantly, you no longer need to worry about data security!
There is a lot of pet-care payment processing software on the market, be sure to choose one that improves your operations across the board - including payment processing, rather than software that only manages one specific segment of your business.
Summing Things Up
You created your pet-care company because you're passionate about pets, not because you want to worry about the ins and outs of payment processing. On the very first day of business, you want pet parents to be able to purchase items like daycare packages, put down boarding deposits, and pay invoices.
Make sure all of your customers' payment needs are met by choosing pet-care software that minimizes your business's paperwork so you can maximize time with the pups at your facility!
If you're already a Revelation Pets customer, switching to Rev Pets Payments is easy! Send us an email to get started!
Additional Resources
Continue to learn more about other forms of pet-care software, how to streamline your operations, and strategies for enhancing the customer experience with these valuable resources: